A Thank You Speech On 5th September Teachers' Day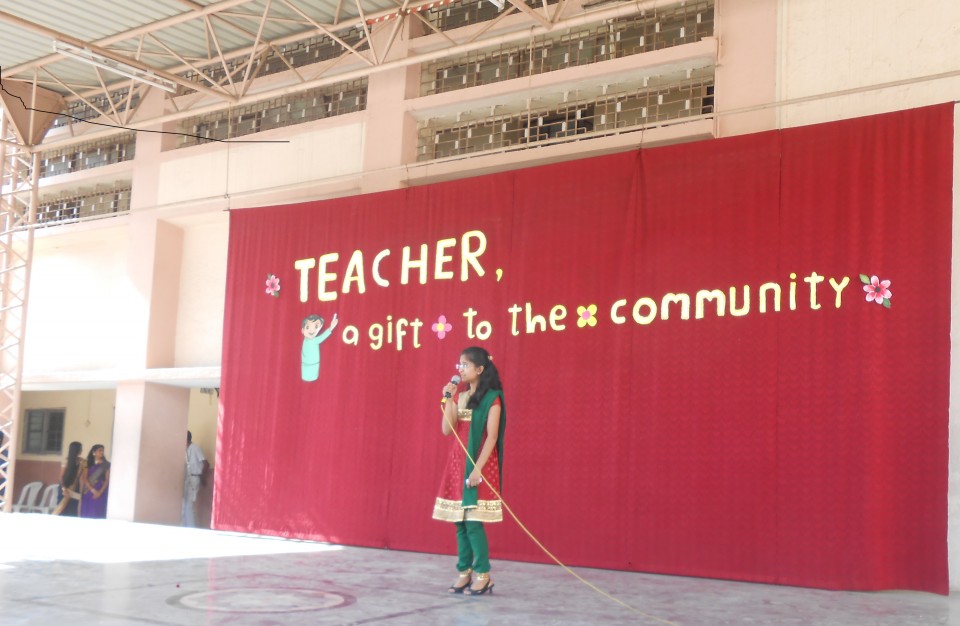 Good Morning! Respected teachers, Sisters and all my dear friends.
In today's world we often admire a beautiful pot, don't we? But practically, we fail to appreciate the potter's skill. In the same way, when a student achieves success we pile heap of congratulatory wishes upon him, but the real hero remains unsung. The potter, not of the pot, but of our lives!
Our mentor, our angel, our guide, yes I am talking about our teachers.
In India, 5th September is observed as Teacher's day. This day is the birth anniversary of a great teacher, Dr. Savapalli Radhakrishnan. In 1962, when Dr. Sarvapalli Radhakrishnan became the President of India, some of his friends and students approached him and requested him to celebrate his birthday. On hearing this, Dr. Radhakrishnan said, "Instead of celebrating my birthday, it would be my privilege if 5th September is celebrated as Teachers' day. " And from that day onwards, we have celebrated 5th September as Teachers' day throughout the country.
Teacher's though you are with us just for a part of our lives, you hold tomorrow's dreams in your hands. You just let your class spread their wings and then you can teach them to roar higher and higher.
Your remarks like 'excellent' or 'good' not only makes our day bot it also encourages us to do better than our best and with your support, we manage performing our best.
Teachers', you all are the books of knowledge trying to flow everywhere. Thank you so much teachers for everything that you do and have done for us, selflessly you have imparted knowledge and you have lit up a candle in every house to spread happiness and light. The sun rises in the morning and gives light to our eyes, but you are the teachers who have lighten up our minds.
Lastly, I would like to say that, If students are the future builders, then teachers are present constructors.
Thank you!